I am a philosopher, runner, photographer, and more.
Hello! My name is Joe Sison and I am a junior at UC Berkeley pursuing a BA in Philosophy and minors in Politics, Philosophy, and Law (PPL) and Conservation and Resources.. I have a broad range of interdisciplinary academic interests including political philosophy, environmental ethics, the philosophy of art, and political economy. 
My experiences outside of the classroom, however, have been just as transformative for my character, writing, and personal development. Most recently, I held the position of Creative Director for Berkeley B-Side, an independent (student-run) music journalism publication. I was previously the Marketing Lead (as a sophomore!) after only two semesters with the publication.
While working on a live music production for B-Side, I contacted a SF-based musician with an opportunity to collaborate. After a successful production and several more collaborations, the band was impressed enough by my communication and organizing skills to ask me to become their manager. After a short stint in the music industry - managing booking opportunities, contacting publications with press releases, and more - I decided to set my sights on new horizons.
In addition to my work in the Bay Area music scene, I have a deep passion for the environment. As a sophomore in high school I was introduced to a local non-profit, the Venture Free Foundation, with the mission of empowering youth through meaningful experiences and connections with the natural world. After two years as a student of the program (which included some of the most transformative trips and memories of my lifetime), I joined the staff to fulfill my goal of giving back to a program that gave so much to me. I now work part-time as a Project Consultant and Adventure Guide and enjoy every opportunity to get the next generation outside.
These days, as a junior at Cal, my main focus is getting the most out of my upper division classes. I've put a lot of effort into becoming the best student I can be, and I'm glad to say the hard work is paying off.
Last but not least, I can't tell the story of my personal and professional growth without giving a shoutout to my four years as Class and Student Body President in high school. Under the mentorship of my incredible teacher (who devoted class time to leadership lessons in addition to traditional student government), I developed interpersonal communication, organizing, and group leadership skills. Above all else, I learned invaluable life-lessons and fostered confidence in my voice.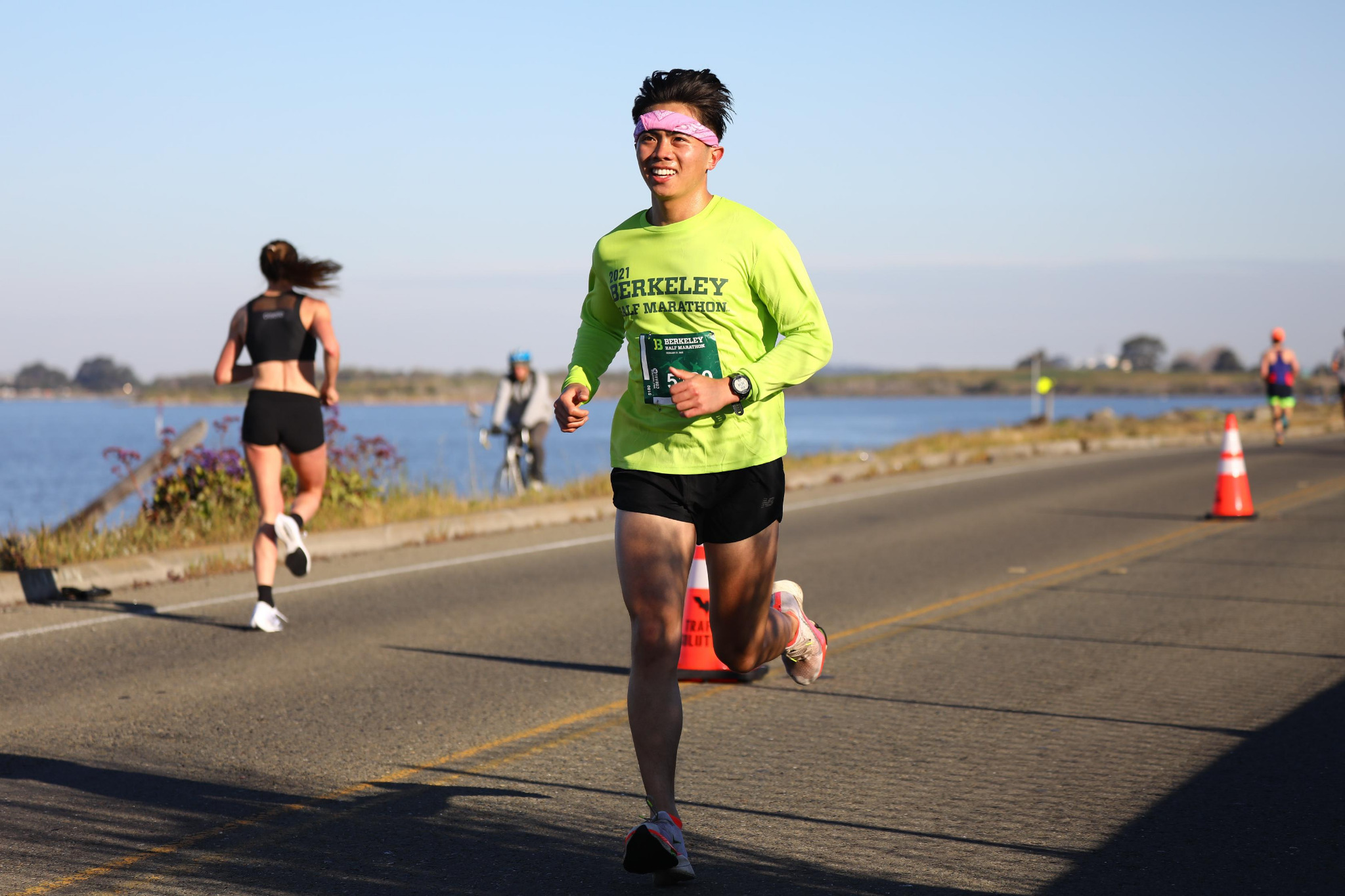 In my free time...
In my free time I enjoy to run, read, camp, and watch basketball. Here's some info about my hobbies:
-In May 2023, I placed 4th overall in the Ave. of the Giants Marathon in Humboldt, CA. I ran a Boston Qualifying marathon time of 02:53:43 (6:37/mile).
-In the spring semester of my sophomore year, I ran the Berkeley Half Marathon and placed 21st (out of 2200 runners) with a time of 1:21:51. 
-I keep a thorough spreadsheet of all the books I read. If I had to choose my favorite book ever, I'd probably choose Song of Solomon by Toni Morrison.

-In the past few years I've gone on 20+ camping trips with my friends. After a trip to Big Basin SP in summer 2020, I was featured in the New York Times for a submission about our experiences and memories of the trip!